Yesterday I went to my 29-week doctor visit. It was unusually packed. What's normally a 20-minute appointment turned into over an hour of waiting. As I was sitting in the lobby, I observed the women around me. Some were old with heads full of white hair and floral two-piece outfits. Some were young, only teenagers sitting with their mom's filling out paperwork with bellies far rounder than mine. There were also women, like myself, sitting in their uniforms with their hair pulled back, impatiently tapping their feet against the linoleum floor.
There were a few ladies there with babies. You could tell the seasoned parents from the new ones. There was a mom with two kids, chatting on her cell phone while her baby bounced on her knee and chewed on her keys. Then there was another mother there who caught my attention. Her adorable baby was sprawled out on her lap. The baby looked very new to the world. She did those stiff sudden baby motions and looked around the room looking at nothing and everything at the same time. She had a head full of black curly hair and was incredibly tiny. Every finger, joint, nail, everything about her was mini. She was so very beautiful.
The mother of this baby looked incredibly drained. Her hair was frazzled and she still had a little bit of a baby belly. At one point, the baby's pacifier dropped and rolled around on the floor that so many people tracked their wet, muddy feet on. I was astounded that the people who sat closest to her just glanced over at the pacifier and the woman struggling to pick the baby off her lap (and pull up her pants and fix her hair and juggle everything else that was in her hand). Not one person offered her assistance. I was sitting a row or so away from her and picked it up off the floor. She smiled a tired smiled and whispered thank you.
She eventually got called back and I continued to wait. Seeing her made me wonder, will I look like that after I have my baby? Right now, I feel pretty prepared but I know that's naive. I know that when Chris comes home from work, I'm going to rush towards him with "can you take her/change her diaper/hold her/let me take a power nap in the tub with hot water & earplugs and a piece of chocolate cake??"
In Amy Poehler's
"Yes, Please"
she says, "every mother needs a wife." This may be her own mother, mother-in-law, friend, neighbor, or husband. Someone to hold the baby when both arms are too weak to carry her. Someone to cry to when the baby has been crying with ceasing or when the baby reaches a milestone. Someone who helps the mother along when she is frazzled, confused, and tired.
I will be that mother I saw in the doctor's office, sometimes. I will also be the mom that other mom's will look at wondering, "how does she do it? No bags under her eyes (coughmakeupcough)? She fits into her jeans after just having a baby (coughcoughjeggingscough)?" I will be a mother who will take pride in the small victories and ask for help when needed.
I accept there will be days where I will feel like superwoman and the house will look like a show home. I also accept that there will be days you will find me crying in the middle of the floor with my baby in my arms, dogs licking the tears off my face, and the house looking like a disaster zone. I'm ok with that.
It's nice to know that I'm not alone. There are plenty of others who have traveled in my footsteps and are willing to travel with me as I explore the road on my own. I truly appreciate everyone who has supported me and continues to lend me a helping hand. I am not the woman I was 7 months ago and I won't be the same in the 3 months to come, and it's because of all of you.
Thank you so very much.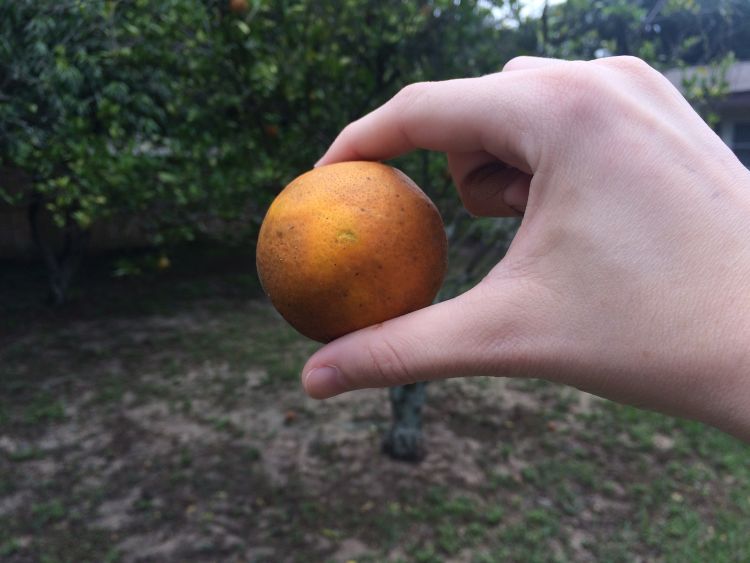 Something I really love reading about is how people design & manage their backyards. I like to see the transformations. I love how plain backyards become quaint spaces for family gatherings or a home to tomatoes or chickens. One backyard that I just drool over is Drea's from ohdeardrea.blogger.com. If you've been following her since the beginning (like I have), you know that her backyard was so overgrown when she moved in but holy freaking crap. She has done some serious damage over there and her yard is now beautiful.
Actually, she was the person who inspired me to start gardening in the first place. Now, I'm not currently growing anything besides the citrus trees that came with our house and the potted lemon tree we brought with us from the last house. But do I have dreams.
For one, I love her raised garden beds and it's a definite must for me. We were growing peppers, but a little red dog that loves to dig (and taught the other dogs how to dig) tipped the pots over and dug everything out (bad dog).  So no more peppers for us. He also dug up the whole side of the house and now it's just a pile of dirt (bad bad dog) . Even in the picture you can see that mischievous puppy creeping up with his white little feet that look like he stepped in paint.
Raised beds would eliminate the dogs getting into the plants. We eventually also want to put flowers along the side of the house where Tank (little red) dug up to cover up the ugly bottom of the house and exposed the cable cords that run along there.
There's also a medium sized flower bed over where the clothesline is that needs to weeded out and have something put there. I'd love to grow sunflowers, but there's not really a place for them that I like and the the flower bed doesn't get a whole lot of sun.
But seriously, I really want to get my gardening on. I don't just want pretty flowers. I want food. I want to be able to run out to the yard and grab some basil and cherry tomatoes to add to dinner. I want to be able to gather oranges off my tree instead of pick them up at Publix.
Right now, my priority is getting my citrus trees to produce healthy fruit. Last month we did some tree pruning and now we need to start fertilizing. I read that citrus trees need to be fertilized 3 times a year and I doubt the previous owners ever did that. The trees don't look that bad (I'm lying. They look terrible) and the fruit looks even worse.
Those two sparse bush/trees…. those are my citrus trees and all their glory.


Another priority for me is to set up an herb garden with our most used herbs. We had pretty good luck last year when we did it. We use cilantro almost daily, however, the big bunches at the grocery store are too much and half of it ends up going bad. I'm not 100% sure where I want to put this. Maybe in the kitchen window? Not sure yet. I really don't want to put them outside unless they're in raised beds. Or maybe I can have Chris put hanging planters on the fence so that they're out of reach from the dogs but still are outside.
There are lots of things I want to grow. I want to try to grow onions (all varieties), cherry tomatoes, herbs (cilantro, basil, parsley), leafy greens (spinach, kale), peppers, broccoli, & cauliflower. Chris had awesome luck growing green onions when we lived at Southwinds, so I know we'll at least have those.
As for aesthetic purposes, I'd like to get a climbing vine flower/plant to grow over the pergola in the corner of the yard. I want to move the plastic chair that's underneath there and put a bench or swing.
Fun fact, my grandpa made the pergola and it's the same one that Chris & I got married under many moons ago. Chris and I painted it and my mom stored it in her backyard until we had a yard for ourselves.
Another thing we're doing is trying to get the grass to grow (without completely resodding). As you can tell in most of the pictures, the yard is patchy. Chris has laid down seed twice since we got here. The first time he just used a bag and sprinkled it all over the yard which we got decent results. However, there's still spot that need some TLC and just this past weekend, Chris did some heavy seeding in the sparse areas.
Another thing I want to do is get a new firepit. The one we got handed down is super rusty and gross looking. Don't get me wrong, it works but I kind of want something not rusted looking. That's really low on my list though.
If you have any Central Florida gardening tips, leave them in the comments below. I'm an amateur gardener so any advice is welcome!